Saturday, December 28, 2019, 09:00pm

Contact Tommyknocker Tavern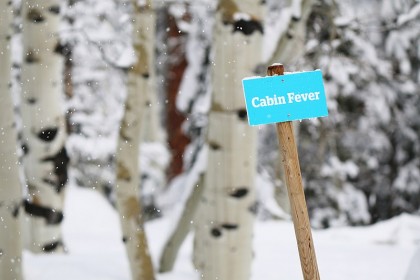 ---
Live Music with JT Bass!
Beat that Cabin Fever, described as the following by Wikipedia:
Cabin fever (also called stir-crazy, from the use of stir to mean 'prison'[1]) is a claustrophobic reaction, manifested as extreme irritability and restlessness, that takes place when a person or group ends up in an isolated or solitary location, or stuck indoors in confined quarters for an extended period of time.[2] Stir-crazy is another term used to describe this reaction, based on the slang definition of "stir" as "prison".
A person may experience cabin fever in a situation such as being isolated within a vacation cottage out in the country, or away from civilization. When experiencing cabin fever, a person may tend to sleep, to have a distrust of anyone they are with, or to have an urge to go outside even in bad weather. The concept is also invoked humorously to indicate simple boredom from being home alone for an extended period of time.[3]
#visitcreede #creedeco #creedecolorado #thereisnonightincreede #tommyknockertavern
Tommyknocker Tavern
107 Wall Street
Creede
CO