Visiting Creede in the Fall
Known for its mining history, the area surrounding Creede is one of many mysteries and small surprises, sure to catch the attention of anyone wishing to experience something all their own.
Favorite Fall Adventures include:
Drive the Historic Bachelor Loop
Waterfalls
Downtown Creede!
Love Lake and Fishing
Our Favorite Fall Hikes
Silver Thread Byway
Camping and Stargazing
Golf among the Fall Colors

---
Drive the Historic Bachelor Loop
This 17-mile self driving loop begins and ends in town and takes you 2000 feet above Creede. A journey into our mining past and an exploration of Creede's scenic wonders, it has something for everyone. Drive past mines that were part of the 1890's Silver Boom. Walk through the old Bachelor town site, once home to over 1500 people! Stop at Last Chance Mine and take an underground mine tour. Look for wildlife (especially moose!) at the Allen's Crossing beaver ponds (particularly stunning with fall colors!).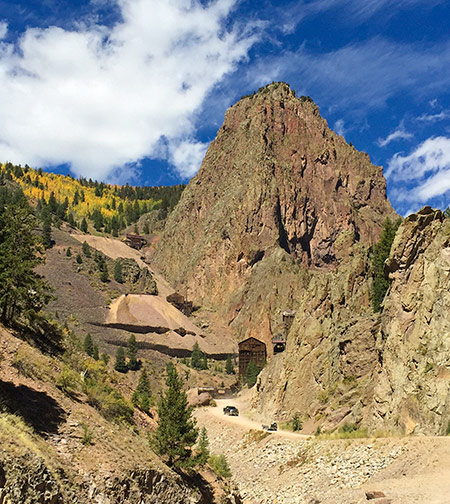 Waterfalls & North Clear Creek Falls
Check out the most photographed waterfall in Colorado! North Clear Creek Falls is stunning, and accessible to all just off of Hwy 149; but don't forget about its smaller sibling, South Clear Creek Falls, just a couple miles away. Park in the back of the Silver Thread Campground and find a 900 ft trail leading down to the falls.
Fall Color Guide
The Forest Service's Guide to Fall Colors in the Rio Grande National Forest
Downtown Creede
Stroll up and down our historic Main Street and explore the town of Creede. Venture into our wide-range of shops. From sporting goods to jewelry, gourmet shops, clothing and basic supplies, our eclectic offerings have something for everyone!
Love Lake & Fall Fishing
The golden hues of fall are most pleasing to the eye; be sure to pack your camera! A picnic site sits on the shore of Love Lake, a small impoundment at the head of Middle Creek. The area offers fishing, day hiking up the road, picnicing, and natural scenery. Restroom and several picnic tables with fire rings are available. For the fishermen, fair bait and dry fly fishing will catch you 8-12" brooks, browns, and rainbows. Also try your hand fly fishing in creek and beaver ponds above lake.
Our Favorite Fall Hikes
Hike the 'Up and Over' The most well-known hike in the area can be hiked in either direction. The trailhead is across La Garita Street from Downstream Gas & Mercantile (where you can pick up drinks and snacks for your hike!). Three quarters of a mile later and 800 feet up, you'll reach the pinnacles that tower above Main Street. Find a rock and take a break while you look down on town and the valleys of the Creede Caldera. Descend the "over" side, through pine trees and along the mountainside. Keep right at two forks to come down into East Willow. From there, stroll less than a mile downhill back to town.
Hike to Phoenix Park Start your hike at the Phoenix Park Trailhead or Jeep/ATV and go 2 miles up to the old miner's cabin. The trail leads you to another set of Creede's famous waterfalls. The Aspens will be bursting with color, and you may be lucky enough to spot a moose so don't forget your camera!
Fern Creek Trail Spend the morning hiking Fern Creek Trail. The West Fork Fire Complex came frighteningly close to Creede a few years ago. This hike offers an opportunity to truly view the cycle of recovery. Hike among the burned standing trees and new ground growth. The evolving colors of the fireweed creates a dramatic contrast to the surrounding landscape. This hike is one you won't find elsewhere! The area can also be explored via ATV/UTV.
Hike the Hobbit Trail This hike is the favorite of many locals. This hike starts about a mile and a half north of town along the Bachelor Loop. The trail takes you to the top of Campbell Mountain and overlooks East Willow and a few old mining structures (including the Kentucky Belle mine!). Experienced hikers might opt to clamber down the last two hundred yards for a spectacular view of Creede.
Silver Thread Scenic & Historic Byway
Follow the Silver Thread as it weaves in and out of towns full of remarkable stories, pulled from a rich history, alluring outdoor adventures, and stunning scenery.
This scenic and historic drive is one of Colorado's hidden gems. Connecting three counties and crossing the Continental Divide twice (at Spring Creek Pass and Slumgullion), it's truly one of a kind. North Clear Creek Falls is right off the highway, and is one of the 'most photographed waterfalls in Colorado.' For good reason — it's breathtaking! Enjoy shopping and dining in towns along the way. Do not forget your camera – you will have lots of photo-ops at scenic pull-outs and interpretive sites. Be sure to pick up a guidebook at the Visitor Center.
Camping & Stargazing
Nine out of ten people say the best place for stargazing in Mineral County is to just look up! High elevation, low humidity and lack of light pollution create the perfect conditions for viewing the Milky Way, witnessing a meteor shower, or night-hiking by the light of the full moon.
Camping in Rio Grande National Forest is the ideal situation to take some time to yourself and unwind while enjoying nature and avoiding people. Ninety-five percent of Mineral County is public lands. You'll be sure to find your ideal camp spot, from a campground to an RV site, and even a dispersed camping location. Be sure to familiarize yourself with the 7 Principles of Leave No Trace while you are enjoying the backcountry.
Play A Round of True Mountain Golf
Check out how far your drive goes at 8200 feet! The Rio Grande Club & Resort in South Fork has an award-winning golf course with a combination of sandstone outcroppings, pine and cottonwood groves, and a challenging shot over the Rio Grande! Not a golfer? Ride along with one as a photographer or leaf-peeper: the aspend and cottonwood groves, along with various willows, bushes, grasses and flowers, put on quite the colorful show! After a round, satisfy your appetite at the on-site restaurant featuring beautiful views of the mountain valley.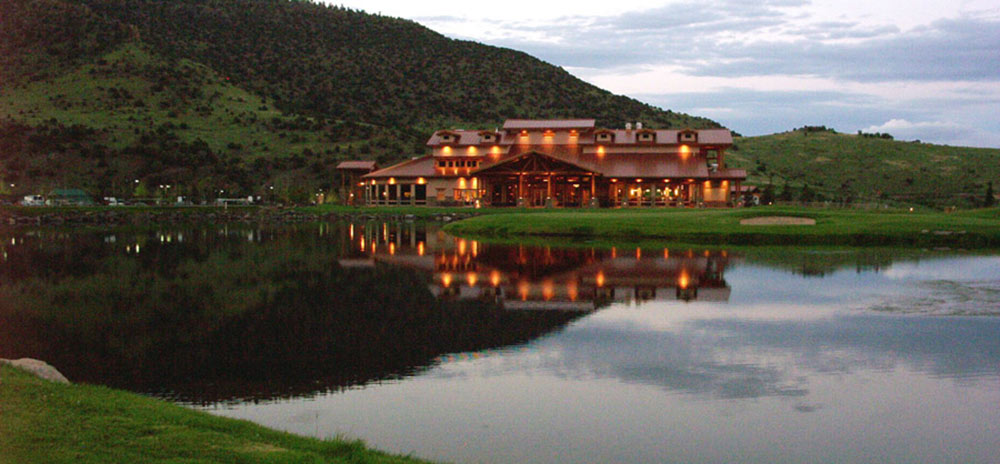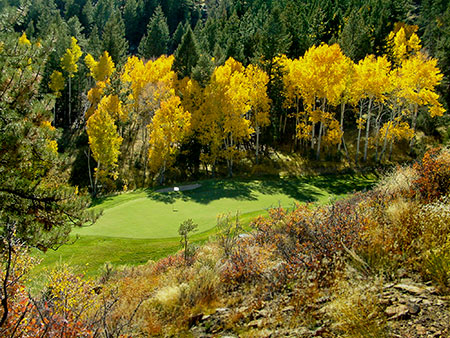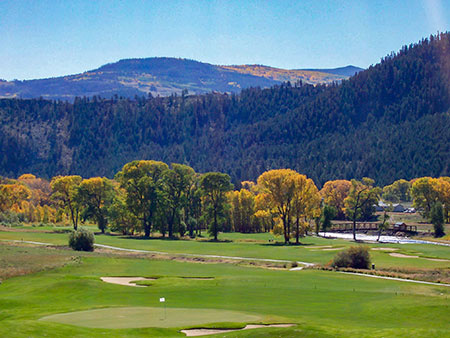 This content
sponsored by