Friday, February 14, 2020, 06:00pm - 09:00pm

Contact Kristeen 719-658-2729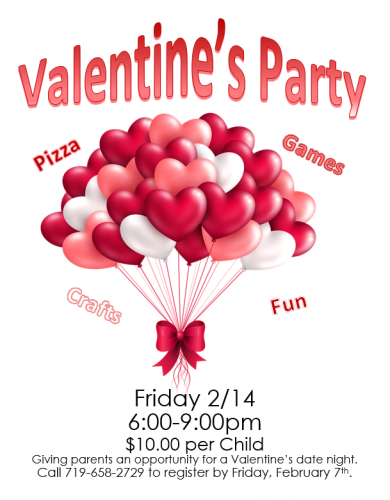 ---
Friday 2/14, 6:00-9:00pm, $10.00 per Child (children 3 and up who are potty trained)
Giving parents an opportunity for a Valentine's date night.
We will feed your child dinner (pizza and veggies), play games, do a craft, and have loads of fun.
Call 719-658-2729 to register by Friday, February 7th.
VC Complex/Old Gym
Creede