From Friday, September 04, 2015 - 09:00am
To Monday, September 07, 2015 - 04:00pm

Contact Chamber of Commerce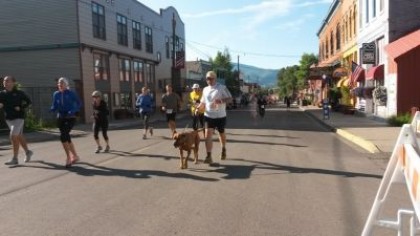 ---
Creede Mountain Run, $35 prepay, $40 register day of beginning at 7:30am with race starting at 9am sharp SAturday only.
Salsa Fiesta, (Saturday tastings only!) Tickets available for early purchase on this site via paypal. $1 off tickets for Mountain Runners!
Balloon Festival, Friday, Saturday and Sunday, Balloon Glow party with music and food, tailgate party following the rides every morning, all at the Mineral County Airport
Gravity Derby, begins 9am Sunday morning. Vehicles should be brought to the staging area in front of the Theatre at the top of main Street between 7:30 and 8:30am for inspection, waivers and registration.
ATV Rodeo registration begins at 10am Monday at the Mineral County Fairgrounds. All ages welcome to ride. competition begins at Noon. all trophies are sponsored by the Creede Elks Lodge, BPOE 506